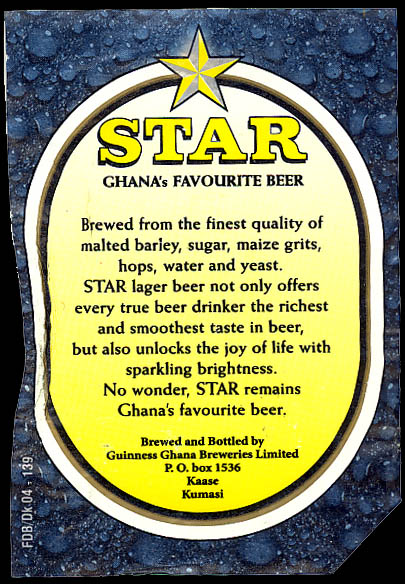 Ghana's favorite beer. This is the back label of a Star Beer. from the label:
Brewed from the finest quality of
malted barley, sugar, maize grits,
hops, water and yeast.
STAR lager beer not only offers
every true beer drinker the richest
and smoothest taste in beer,
but also unlocks the joy of life with
sparkling brightness.
No wonder, STAR remains
Ghana's favourite beer.